Updated: April 23, 2021 — 3:59 am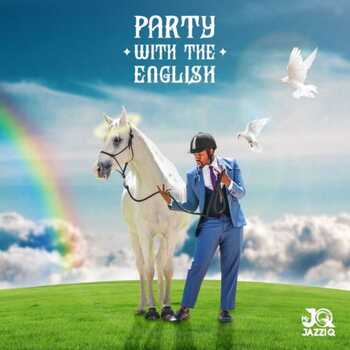 Mr JazziQ – Party With The English Album Zip Download.
It's finally here. Mr JazziQ has released his highly anticipated 2021 project, Party With The English album. It's just one week since the producer announced plans to release a new project and he wastes no time as he drops the project in it's entirety.
The new project has a total of ten songs and boasts of features from several big names including Kabza De Small, Kopzz Avenue, Mdu aka TRP, Busta 929, Mpura, FakeLove, Boohle, Mellow & Sleazy, Soul Revolver, Lady Du, Purple Mellow, The Majesties and Kay Invictus. Perhaps the most interesting name on the lineup is that of Busta 929 given that the two had parted ways earlier in the year.
Adding a mainstream slant to his mellow take on amapiano, Mr JazziQ pairs infectious vocals with party grooves on Party With the English. Over the percussive "Lerato", Mpura duets with Purple Mellow, before Lady Du and Boohle anchor the exuberant breakout hit "Woza". JazziQ's collaborative impulse sees FakeLove, Mellow & Sleazy, Kay Invictus and Vic_typhoon grace the flow-laden "Tshepi", and "Picture JunkPark" is a nod to Amapiano's kwaito roots.
Check out the album below.
Tracklist
Lerato (feat. Mpura, Purple Mellow & Busta 929) || Download Mp3
Sebenzela Wena (feat. The Majesties & MDU aka TRP )|| Download Mp3
Woza (feat. Kabza De Small, Lady DU & Boohle) || Download Mp3
Picture JunkPart (feat. Mpura & FakeLove) || Download Mp3
Nomayini (feat. Boohle & Mellow & Sleazy) || Download Mp3
Tshepi (feat. Kay Invictus, Vic Typhoon, Mellow & Sleazy) || Download Mp3
Le Tin (feat. Kabza De Small, Zuma & Reece Madlisa) || Download Mp3
Rockit (feat. Soul Revolver, Mellow & Sleazy) || Download Mp3
Kunana (feat. Soul Revolver & Kopzz Avenue) || Download Mp3
PWTE (feat. Soul Revolver, Mellow & Sleazy) || Download Mp3