Updated: March 15, 2021 — 7:41 pm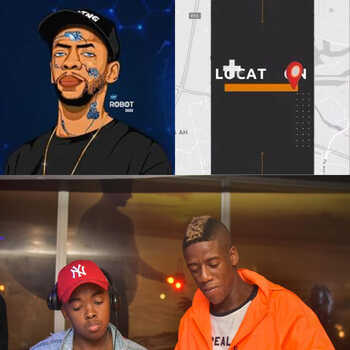 Sje Konka, Freddy K & Robot Boii – Location Sila Mp3 Download.
From the moment you hear the words from Robot Boii, "Location which one is this one" you know you are about to be blown away with a hit 🥰🥰🥰😭😭😭. Sje Konka, Freddy K and Robot Boii have instantly blown our speakers with their new git track, Location Sila. The song which was released over a week ago has been heavily rotating on our sound systems.
Robot Boii has been having a great time hosting the Channel O Lockdown House Party where we have been thrilled by so many talented DJs and Producer from several different genres of music. Amapiano's flag bearers have not failed to impress us. Infact they have been the dominant forces this season. Incidentally, the last time we heard a new song from Robot Boii was last year October, but it was a hit too. He linked up nicely with MFR Souls and DJ Visca for SBWL. Today, we welcome his latest hit with Sje Konka and Freddy K.
For Freddy K and Sje Konka, they have really grown in leaps and bounds, The young men who began the Shapa Munne vibe, have become a sensational duo. Despite having a falling out at some point, it was as if when they renewed their bonds of friendship it came with an even bigger glow. They were on the Lockdown House Party train a fortnight ago, and they boldly stole the show with their sound. It's no surprise to see them link up with Robot Boii, they previewed this song during their lockdown house party mix.
Location Sila, is a very vibey Amapiano song with danceable beat and a very catchy lyrics. We are positive that this one will resonate very well with fans. Give the song a listen below. Don't forget to also subscribe to our channel on YouTube, and like our page on Facebook.