Updated: November 11, 2023 — 12:04 am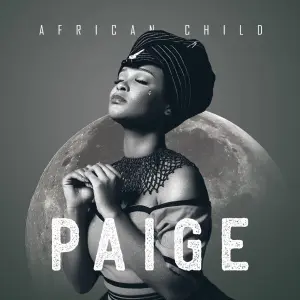 Paige – African Child Album Download
Embark on a soul-stirring journey as Paige, the virtuoso songsmith, unveils her enchanting creation, the "African Child". This isn't merely an album; it's a musical tapestry that intricately weaves the rich hues of African heritage into a contemporary sound, creating an auditory masterpiece that resonates with the heartbeat of the continent.
"African Child" is a celebration of diversity, a cultural mosaic where Paige seamlessly merges traditional African rhythms with modern melodies. Each track is a brushstroke on the canvas of sonic artistry, painting a vivid picture of the vibrant tapestry that is Africa.
Paige's lyrical prowess shines through where each song is a poignant narrative reflecting the stories, struggles, and triumphs of the African experience. Her voice becomes the storyteller, weaving tales that captivate the mind and stir the soul.
Feel the rhythmic euphoria pulsating through every note. Paige's artistry transcends mere sound; it's a rhythmic celebration that invites you to dance, connecting you to the heartbeat of African joy and resilience. The album is a festival of beats that ignites the spirit.
In "African Child," Paige pays homage to the roots that ground her. The album is a sonic tribute to the essence of being an African child, navigating the complexities of identity and heritage. Each track is a chapter in the story of self-discovery, resonating with listeners on a profound level.
More than an album, "African Child" is an ode to unity. Paige invites her audience to join in a harmonious dance, breaking down barriers and fostering a sense of shared humanity. It's an album that invites everyone to connect with the African spirit, regardless of background or origin.
Are you ready to experience the essence of the "African Child"? Paige extends an invitation to dive into the soundscape she has meticulously crafted, where each song is a brushstroke, each beat a heartbeat, and the entire album an immersive journey into the soul of Africa.
Tracklist
Paige – uMngani Wami (feat. Aymos, Ntate Stunna & Cheez Beezy)
Paige – Only He (feat. Senior Oat)
Paige – Bad Decisions (feat. Msongi)
Paige – Khula (feat. Kabza De Small)
Paige – Ngifuna Wena (feat. SeeZus Beats)
Paige – Ngimtholile (feat. SeeZus Beats)
Paige – Yeka Umona (feat. Busta 929)
Paige – 2 Days Ago (feat. SeeZus Beats)
Paige – Ngibheje (feat. Master Azart)
Paige – I Will Cry No More (feat. SeeZus Beats)
Paige – Pelo Yaka (feat. Kharishma & Vee Mampeezy)
Paige – Tshwara (feat. Shebeshxt)
Paige – Singajoli (feat. Shandesh, Shebeshxt & Pontso Locco)
"Paige – African Child Album Download Zip" free. Stay tuned for more songs, videos, albums, mixes, and lyrics this year.