Updated: September 8, 2023 — 5:11 pm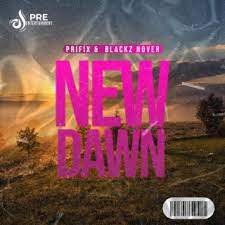 Prifix - New Dawn Album Mp3 Download
Prifix - New Dawn Album Mp3 Download: Listen to New Amapiano Songs 2023.
Listen to or download " Prifix – New Dawn Album " for free. Stay tuned for more songs, videos, albums, mixes, and lyrics this year.
Full Song / Album Name: New Dawn Album
Artiste Name(s): Prifix
Featuring: Nil
Mp4 Video: Nil
Lyrics: Nil
Genre / Category: Albums
Download Format: Free Mp3 Download
Find more Amapiano Songs on Amapiano Updates .
You can also follow Amapiano Updates and our Amapiano playlist to stay up to date with newest releases. Also subscribe to our YouTube Channel, Facebook Page, Spotify, or SoundCloud Channels.
Tracklist
Prifix – Murena Vhuya
Prifix – Ngiyabuya
Prifix – Mama
Prifix – Africa
Prifix – Khonani Yanga
Prifix – Ntshavheni
Prifix – Believe In Yourself
Prifix – Unganthinti
Prifix – Secure The Bag