Updated: September 19, 2023 — 9:27 am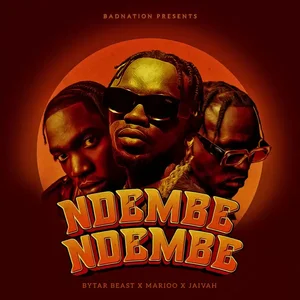 Bytar Beast x Jaivah x Marioo – Ndembendembe MP3 Download
It's another laudable Amapiano hit from Tanzania as Bytar Beast, Jaivah and Marioo join forces for Ndembendembe.
The song had been trending on TikTok and Social media for the better part of two weeks before its official release last Friday.
Check it out below.
Find more Amapiano Songs on Amapiano Updates .
You can also follow Amapiano Updates and our Amapiano playlist to stay up to date with newest releases. Also subscribe to our YouTube Channel, Facebook Page, Spotify, or SoundCloud Channels.