Updated: September 15, 2023 — 8:44 am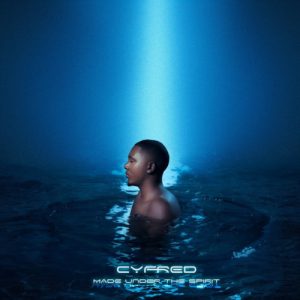 Cyfred, Kelvin Momo & Babalwa M – Lalala ft Snenaah, Musa Keys & Soa Mattrix Mp3 Download
It is now obvious that Cyfred is gearing up for the release of a new album. The producer has been dropping back-to-back hits. Today, Cyfred comes through with a massive collaboration titled "Lalala."
Lalala is a song by Cyfred, Kelvin Momo, and Babalwa M and features guest contributions from Musa Keys, Snenaah, and Soa Mattrix.
Given the names on this line-up, it is no surprise that the track is going to be a fan favorite and clocks in at more than 8 minutes.
Cyfred's last studio project M.A.T.H.E was a massive success and well received by fans. His upcoming album will be nothing shy of impressive.
Stream And Download Cyfred, Kelvin Momo & Babalwa M – Lalala ft Snenaah, Musa Keys & Soa Mattrix Mp3 320kbps. Baixar Amapiano 2021 songs datafilehost CDQ Itunes Song Below.
Find more Amapiano Songs on Amapiano Updates .
You can also follow Amapiano Updates and our Amapiano playlist to stay up to date with newest releases. Also subscribe to our YouTube Channel, Facebook Page, Spotify, or SoundCloud Channels.