Updated: September 4, 2022 — 2:26 am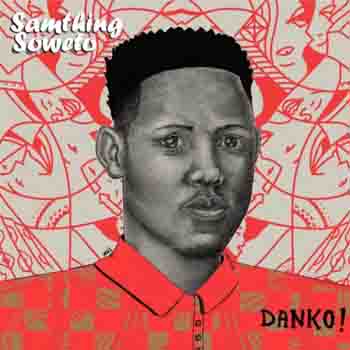 The Danko medley Lyrics by Samthing Soweto & Mzansi Youth Choir.
Samthing Soweto is such an incredibly talented singer and song writer. for the last song off his Danko EP, he did a medley of several of his notable songs and invited the Mzansi Youth Choir for the journey. Here is the full lyrics for the Danko Medley sung by Samthing Soweto & the Mzansi Youth Choir.
Lyrics
Khuluma we bhoza wami
khuluma we sthandwa sami
Yonke into oyifunayo mayenziwe
Ngiyazi ufuna iskhathi
Sokuthi sithi ukuzikpha kancane
Yonke into oyifunayo mayenziwe
Ngoba ngawe ngi-winile, ngi-winile, ngi-winile
Ngoba ngawe ngi-winile, ngi-winile, ngi-winile
Wewewe ngaze ngabamba iLotto
Wewewe ngaze ngabamba iLotto
Aw, Wewewe ngaze ngabamba iLotto
Aw, Wewewe ngaze ngabamba iLotto
Ovey wami, sthandwa sami
Isikathi singiphelele, isikhathi singiphelele
Shelele, shelele kuma-DM
oh waze wamuhle today
Ngikubona kuma-timeline
Thatha-i-number ungifonele
Thatha-i-number ungifonele
Shelele, shelele kuma-DM
Uzingifonele, uzingifonele
Uzingifonele, uzingifonele
Uzingifonele, uzingifonele
Uzingifonele, uzingifonele
Nguwe wena, nguwe wena
Nguwe wena, nguwe wena
Nguwe wena, nguwe wena
Nguwe wena, nguwe wena
Uzingifonele, uzingifonele
Uzingifonele, uzingifonele
Uzingifonele, uzingifonele
Uzingifonele, uzingifonele
Uzingifonele, uzingifonele
Uzingifonele, uzingifonele
Uzingifonele, uzingifonele
Uzingifonele, uzingifonele
Ngicela ukuhamba nawe
Siyojaiva nawe
Siye e-holiday mina nawe baby
Mina nawe muntu wami
Sthandwa mawungekho
Mawungekho eduze kwami
Ebusuku kuyabanda
Mawungekho eduze kwami
Akulaleki, masambeni
Akulaleki, masambeni
Siyojaiva namhlanje
Kuyofiwa namhlanje
Akulaleki, masambeni
Akulaleki, masambeni
Siyojaiva namhlanje
Kuyofiwa namhlanje