Earful Soul had promised fans of a mixtape "Oor Vol 29" to celebrate his birthday. With fans fully ready to devour the upcoming compilation, the producer and deejay has shared a heartbreaking news, postponing the official release of the mix.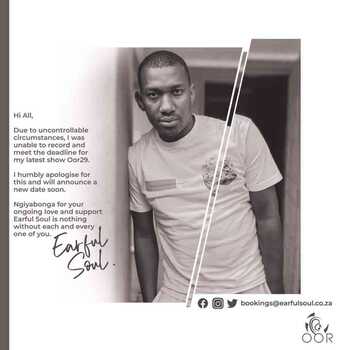 According to him, the mixtape was postponed due to his busy schedule that made him unable to meet the deadline for the Oor29 mixtape.
We are sorry that this post was not useful for you!
Let us improve this post!
Tell us how we can improve this post?
(Visited 4 times, 1 visits today)