Updated: March 8, 2021 — 7:25 am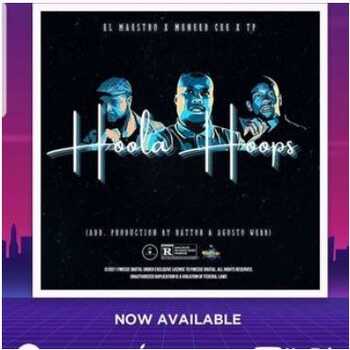 El Maestro, TP & Meneer Cee – Hoola Hoops Mp3 Download.
EL Maestro has been making quite a number of hits this year. Actually, all the way back to last year when he released his Return of The Punisher Album. The project was laced with more than a few hits. This year however, he's been collaborating more with TP and after dropping a few collaborations it seems they have formed quite a string force. Last month, they both linked up for the song, Die For You (featuring, Gento Bareto). Today, El Maestro and TP join forces with Meneer Cee for "Hoola Hoops".
The song has a sweet vibey production and also makes use of a very catchy hook. It's style is similar to Ek Is Mooi, another hit form the two producers.
Additional production on the song is credited to Rattor and Agosto Webb. Check out the song below and download. Don't forget to also subscribe to our channel on YouTube, and like our page on Facebook.