Updated: October 24, 2023 — 2:57 pm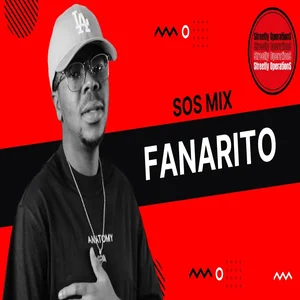 Fanarito – Streetly Operations 020 MP3 Download
Fanarito – Streetly Operations 020 Live Mix. The Spring Awakening Experience is back with "Fanarito" to serve us with a SOS Mix.
Bandros has been hosting the Streety Operations Mix and the series has seen a fair share of big names. This month alone we have seen guest mixes from Skroef28, Mdu aka TRP, De Mthuda, and Kelvin Momo.
The mix clocks at a runtime of 36 minutes and features exclusives from the Ace of Spades boss himself.
Find more Amapiano Songs on Amapiano Updates .
We are excited to get new music from our favorite African artistes. Amapiano Updates shares the newest and trending Amapiano and House ZA Music, Tubidy Songs, Mp3 Skull, Mp3 Juice.
Today, we have a song which you will want added to your playlist, and it surely comes from one of our beloved African artist. has been in the music scene for quite a time.
Fans and music lovers can now listen and stream the song from the artiste and share your experience or rate the song via the comment section below.
You can also follow Amapiano Updates and our Amapiano playlist to stay up to date with newest releases. Also subscribe to our YouTube Channel, Facebook Page, Spotify, or SoundCloud Channels.