Updated: September 11, 2023 — 10:47 am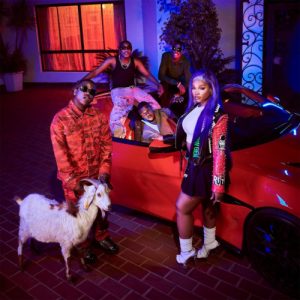 Focalistic's Wena My Dali Single featuring Ch'cco, Mawhoo, EeQue, & Thama Tee Makes Quick Rise To Charts
Focalistic's Wena My Dali single featuring Ch'cco, Mawhoo, EeQue, & Thama Tee has made quick rise to charts. The track which was released some hours ago has garnered over 300k digital streams and piercing through the Amapiano dancefloor.
Focalistic is a goal getter. Over the past couple of years, he has built a unique sonic palette that has captured the attention of music lovers home and away. Promoting his September 15 One Man Show, he has served us with this hot track and this one has us excited for what's to come moving forward.
Having heaters from Focalistic should come as no surprise. His tenacity for creating dancefloor record that bring out our passion for music showcase how great of an artist he is. Consolidating his hold in the Amapiano scene, he serves us "Wena My Dali" featuring Ch'cco, Mawhoo, EeQue, & Thama Tee.