Updated: September 12, 2023 — 8:04 pm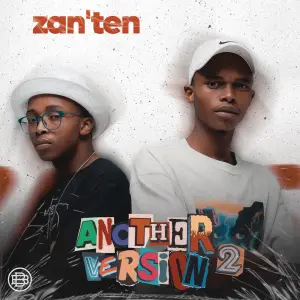 JayLokas x Zan'Ten – 1133 MP3 Download
JayLokas x Zan'Ten – 1133 Mp3 Download. Check out this new locked tune from Zan'Ten and JayLokas which is tagged 1133.
JayLokas, Djy Zan SA, and Djy Ma'Ten are some of the hottest producers in the Amapiano space. The young producers have been a consistent force with numerous hits to their names. Earlier this year, Zan SA and Ma'Ten came through with their sophomore album, Another Version of Us 2, making it back-to-back albums in two years.
JayLokas also thrilled fans with his brand of Amapiano called Theke when he dropped his debut, Omphile.
Both albums stand out as some of the best work from Amapiano producers in 2023. Every collaboration from them becomes an instant hit.
Find more Amapiano Songs on Amapiano Updates .
We are excited to get new music from our favorite African artistes. Amapiano Updates shares the newest and trending Amapiano and House ZA Music, Tubidy Songs, Mp3 Skull, Mp3 Juice.
Today, we have a song which you will want added to your playlist, and it surely comes from one of our beloved African artist. has been in the music scene for quite a time.
Fans and music lovers can now listen and stream the song from the artiste and share your experience or rate the song via the comment section below.
You can also follow Amapiano Updates and our Amapiano playlist to stay up to date with newest releases. Also subscribe to our YouTube Channel, Facebook Page, Spotify, or SoundCloud Channels.