Updated: September 27, 2023 — 12:00 pm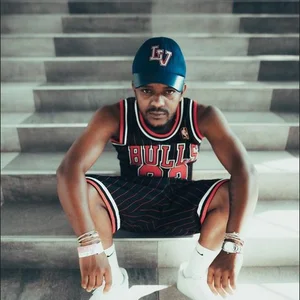 Kabelo Motha, popularly known as Kabza De Small, is a driving force behind the explosive rise of Amapiano, a genre that has captured the hearts of music lovers worldwide. With a knack for crafting infectious beats and melodies, Kabza De Small has established himself as a maestro in the amapiano music scene.
Continuing to build on his relevance, the renowned South African DJ and producer, has sent shockwaves through the music industry by teasing his highly anticipated new project, "Isimo".
Isimo Drooping Soon 🤘 pic.twitter.com/By7tb7ETxN

— #ThePianoKing (@KabzaDeSmall_) September 27, 2023
 The teaser for "Isimo" was unveiled today via Kabza De Small's Twitter account, sending waves of excitement to his devoted fan base. Accompanied by a photo of the producer that shows him dressed in a NY Bulls basketball jersey and shorts and an LV Cap. The post left fans asking if "Isimo" will be a song or an album. Whichever it turns out to be, one thing is certain and that is that it will be a masterpiece.
In recent years, Kabza De Small has consistently delivered chart-topping hits and collaborated with some of the biggest names in the industry. His dedication to pushing the boundaries of Amapiano has earned him a devoted global fan base, and "Isimo" is expected to elevate his status even further.
As we eagerly await the unveiling of "Isimo," one can't help but wonder how Kabza De Small will once again redefine the sound of Amapiano and continue his legacy as a true pioneer in the world of music.
Stay tuned for more updates on Kabza De Small's "Isimo" as the journey unfolds.