Updated: November 8, 2023 — 4:35 pm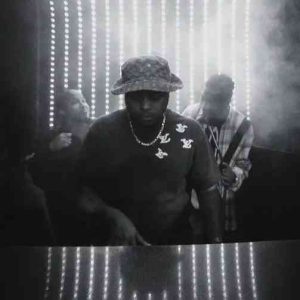 Kelvin Momo's Highly Anticipated 3rd Studio Album Set to Release Before Year's End
In the world of Amapiano music, few artists shine as brightly as the South African sensation, Kelvin Momo. With his signature blend of soulful melodies, infectious rhythms, and captivating beats, he has captured the hearts of music lovers worldwide. And now, to the delight of his ever-growing fanbase, Kelvin Momo has announced that his 3rd studio album is set to drop before the year's end. This news has sent shockwaves of excitement throughout the music industry and among his devoted followers.
Kelvin Momo's journey in the music industry has been nothing short of spectacular. He's consistently pushed the boundaries of Amapiano, delivering tracks that resonate deeply with listeners. His albums are more than just collections of songs; they are immersive experiences that transport you to the heart of his creative universe. With each release, he has showcased his evolution as an artist, and fans eagerly anticipate each new chapter. Kelvin Momo's first two studio albums, 'Momo's Private School' and 'Momo's Private School II,' were both resounding successes, solidifying his status as a pioneer in the Amapiano genre. These albums featured a stunning array of tracks, each painting a unique sonic landscape. From laid-back grooves to high-energy anthems, Kelvin Momo's music has a way of connecting with the soul and moving the body.
While details about the forthcoming album remain closely guarded, there's no doubt that Kelvin Momo will continue to push the envelope. His distinctive sound, characterized by lush melodies and an unwavering commitment to quality, promises to shine through once again. Fans can look forward to a musical journey that is not only a testament to his growth as an artist but also a gift to all those who've eagerly awaited his next offering. As the days grow shorter and the year's end approaches, the anticipation surrounding Kelvin Momo's 3rd studio album is reaching a fever pitch. Music enthusiasts, both new and long-standing fans, are on the edge of their seats, waiting for that magical moment when they can hit play and embark on a sonic adventure.
Kelvin Momo's announcement has sent ripples of excitement throughout the music world, and for good reason. His forthcoming album promises to be a culmination of his artistic journey so far, and it's destined to be nothing short of spectacular. Amapiano enthusiasts and music lovers alike can hardly wait to embrace this musical masterpiece. As the year draws to a close, the countdown to the release of Kelvin Momo's 3rd studio album has begun, and it's a countdown filled with eager anticipation and boundless enthusiasm.