Updated: September 22, 2023 — 7:16 am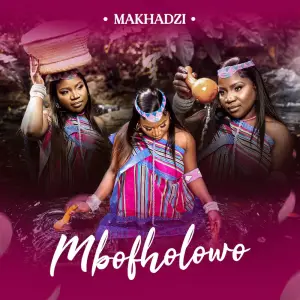 Makhadzi – Mbofholowo Album Download Zip
Makhadzi – Mbofholowo Album Mp3 Download. South African musician, Makhadzi has dropped off her new album, Mbofholowo.
Mbofholowo album has 20 songs and features guest appearances from many top tier producers and artists such as Kabza De Small, MaWhoo, Prince Benza, Master KG, DJ Call Me, Ntate Stunna, Sino Msolo, and many others.
Find more Makhadzi Songs on Amapiano Updates.
Tracklist
Makhadzi – Makhadzi Intro
Makhadzi – Marotho (feat. Kabza De Small, MaWhoo, Azana & Sino Msolo)
Makhadzi – Twelve O'clock (feat. Fortunator)
Makhadzi – Movie (feat. Ntate Stunna, Fortunator & DJ Gun Do SA)
Makhadzi – Mushonga (feat. Dalom Kids, Ntate Stunna, Lwah Ndlunkulu & Master KG)
Makhadzi – Rea Lwa
Makhadzi – Tshakhuma
Makhadzi – Malala Phoo (feat. Fortunator)
Makhadzi – Wagana Nna (feat. 2point1, Gusba Banana & Prince Benza)
Makhadzi – Siyayenza (feat. Nokwazi, Lioness Ratang & Lowsheen)
Makhadzi – Hodalesa
Makhadzi – Mapara (Remix) (feat. Babethe Gashoazen)
Makhadzi – Ndowela
Makhadzi – Makhwapheni (feat. Kharishma & Naqua SA)
Makhadzi – Johnny (feat. Prince Benza)
Makhadzi – Tshiwana
Makhadzi – Ipase Moto (Malawi) (feat. DJ Call Me)
Makhadzi – Wedding Day (feat. Mr Bow)
Makhadzi – Matodzi (feat. Ramzeey & ATI)
Makhadzi – Shampopo / Mapara (feat. Mr Brown & Alick Macheso)
Find more Amapiano Songs on Amapiano Updates .
We are excited to get new music from our favorite African artistes. Amapiano Updates shares the newest and trending Amapiano and House ZA Music, Tubidy Songs, Mp3 Skull, Mp3 Juice.
Today, we have a song which you will want added to your playlist, and it surely comes from one of our beloved African artist. has been in the music scene for quite a time.
Fans and music lovers can now listen and stream the song from the artiste and share your experience or rate the song via the comment section below.
You can also follow Amapiano Updates and our Amapiano playlist to stay up to date with newest releases. Also subscribe to our YouTube Channel, Facebook Page, Spotify, or SoundCloud Channels.