Updated: June 2, 2023 — 3:44 pm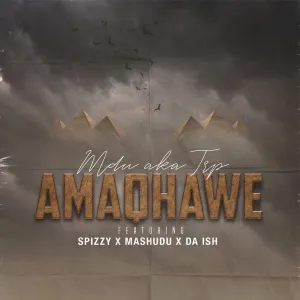 Mdu aka TRP – Amaqhawe ft Spizzy, Mashudu & Da Ish Mp3 Download
Mdu aka TRP – Amaqhawe. Private Tech producer, Mdu aka TRP inspires new emotions with Amaqhawe. His latest song sees him linking up with Mpho Spizzy, Mashudu and Da Ish for a beautiful entry.
Find more MDU aka TRP Amapiano Songs on Amapiano Updates. Find the top 2023 Amapiano songs and albums, Top Tracks and Playlists and Upload songs for free.
Listen to or download "Mdu aka TRP – Amaqhawe" for free. Stay tuned for more songs, videos, albums, mixes and lyrics this year.