Updated: March 21, 2022 — 12:45 pm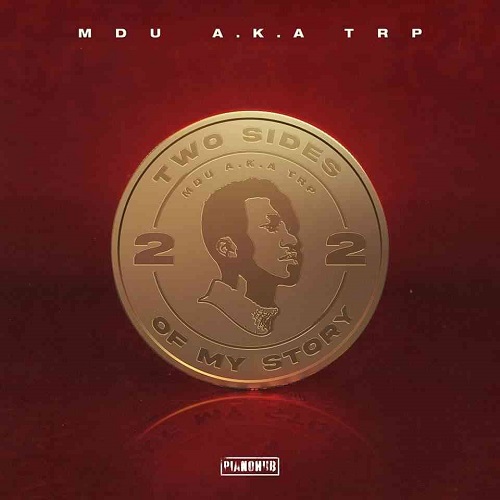 Mdu aka TRP – Two Sides Of My Story Album Zip Download.
After a surprise announcement and much anticipation, Mdu aka TRP has finally come through with his latest album, Two Sides of My Story.
It is his first solo project since teaming up with Kabza De Small and Semi Tee back in 2021. The album features 25 new songs and boasts of appearances from the top tier producers and vocalists in the country.
Check it out below.
Tracklist
Mdu aka TRP – Serurubele ft. Spumante & Decency
Mdu aka TRP – Magubane Afro Edit ft. Semi Tee, Spzzy & Dinky Kunene
Mdu aka TRP – Shimza ft. Kabza De Small & Stakev
Mdu aka TRP – La Musica ft. Dinky Kunene
Mdu aka TRP – Hang Awt ft. Da Muziqal Chef
Mdu aka TRP – Qina ft. Dinky Kunene
Mdu aka TRP – Dragging ft. Kabza De Small
Mdu aka TRP – Elements of Life ft. Kabza De Small
Mdu aka TRP – Message ft. Kabza De Small
Mdu aka TRP – Soul Inside of Me
Mdu aka TRP – Injector
Mdu aka TRP – Amber Rose ft. Mashudu & Sipzzy
Mdu aka TRP – Jabula ft. Kabelo Sings & Bongza
Mdu aka TRP – Dangerous ft. Mthunzi, MJ & Semi Tee
Mdu aka TRP – Thando'Lunje ft. Kabza De Small, Sipzzy, Layla & Springles
Mdu aka TRP – Ubumnandi ft. Bontle RSA, Kabelo Sings & Malemon
Mdu aka TRP – YKW ft. Nkulee501 & Skroef 28
Mdu aka TRP – Dlala ft. Kabza De Small, Sipzzy, Layla & Springles
Mdu aka TRP – Wela Wela ft. Mashudu, Bontle RSA & Sipzzy
Mdu aka TRP – YOH
Mdu aka TRP – Valo ft. Sino Msolo, Mzweshper_Sa & Semi Tee
Mdu aka TRP – No Contest
Mdu aka TRP – Xolo ft. Mashudu & Semi Tee
Mdu aka TRP – Bang ft. Galektic & Deeper Phil
Mdu aka TRP – 442