Updated: September 4, 2022 — 11:38 am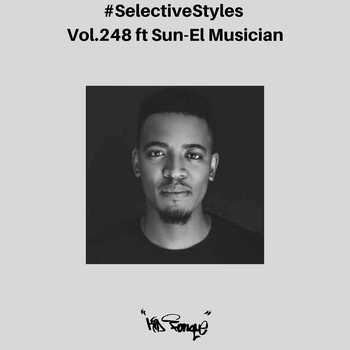 Sun-El Musician x Kid Fonque – Selective Styles Show 248 Mix MP3 Download.
Sun-El Musician in collaboration with Kid Fonque brings to us the 248th episode of his weekly Selective Styles Show. This duo just like we always expect fills this mixtape with emotional vocals and locked tunes, welcoming us into the month of August in grand fun filled style.
Tracklist:
SONIDO – Alright
Scrimshire – Within Without ft Jessica Lauren
Lord & Dego – Guess Who's Smoking?
SAHRA – I'm Alright
Bread of Kaliwild – Star (feat. Brand Nubian & Sirius)
Verdagris – Artificial
Fka Mash – Ascension
TekniQ – Flight 1013
Kusco – Thoughts Of Tomorrow
Kid Fonque X Jonny Miller – Inertia ft China Charmeleon (Nutty Nys Remix)
!Sooks ft Lazarusman – Imagine (Atjazz Galaxy Aart Remix Instrumental)
Sun-El Musician Mix Start
Sun-EL Musician – Portia's Chant
DJ Kenza x Msaki – Distance
Sun-EL Musician x Nurogroove – Ubizo Feat. Zile
Nurogroove feat. Bukeka – Wesono
DJ Kenza x Sun-EL Musician – The Jungle
Nobuhle x Mpho Wav – Fire
Sun-El Musician Mix End
Blue Dream, Andy Compton (feat The Rurals) – Theme
Song (Shamrock Afrobeat Mix)
Cool Affair – Information Madness
Download And Enjoy.