Updated: February 17, 2021 — 12:22 pm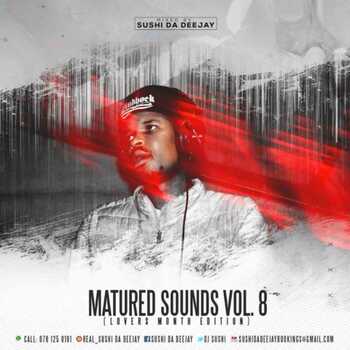 Sushi Da Deejay – Matured Sounds Vol 8 Mix Mp3 Download.
Today, Sushi Da Deejay comes trough with a brand new mixtape titled Matured Sounds Vol 8 Mix. Now in it's 8th installment, the mix series just seems to get better and even better.
Matured Sounds Volume 8 is a 100% Production Mix which means that all the songs featured in the mixtape were produced, mixed and compiled by Sushi Da Deejay himself. More power to his elbows.
Before the end of last year, during the festive period, Sushi Da Deejay gave us his album, Modimo Ase bhari which featured some hit songs including, Jack Of All Trades (featuring ATK MusiQ) and Ace of Spades. That is but to mention a few. The album itself was a very laudable project with so many great tunes. The project came just after he dropped the 7th volume of Matured Sounds in November. Today, the Modimo Ase Bhari producer launches his 2021 campaign with his new mixtape, Matured Sounds Vol 8 Mix.
Take a listen and download below. Don't forget to also subscribe to our channel on YouTube, and like our page on Facebook.