Team Toxicated Keys is no more.
Team Toxicated Keys have just recently announced that the group is saying bye to it's fans and dissolving. In a recent post dated June 14 on Facebook, the group announced that they are no longer going to make music together as a group.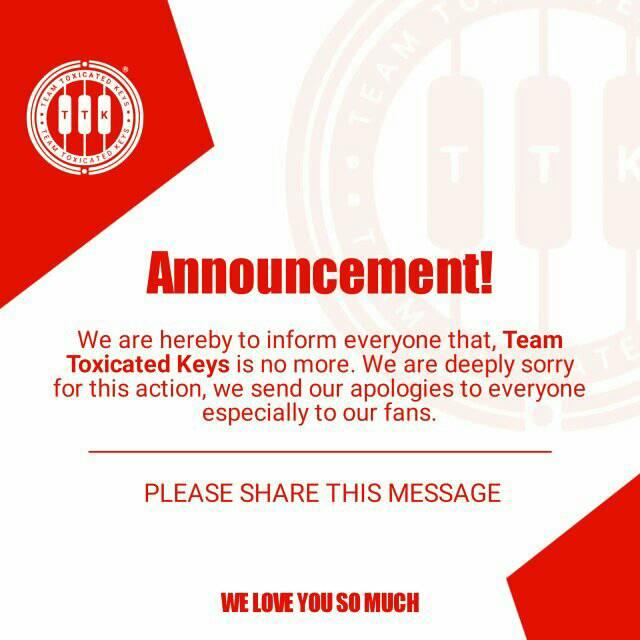 While the news is one of gloom for fans, the group made sure to leave their fans with one last project. Problematic Friends Episode III will be the last project performed by the group. The project featured 26 songs. Some of their fans expressed sadness at the news while others wished them success in their future endeavors.
From all of us at Amapiano.co/za we wish Team Toxicated Keys many success in their future endeavors.