Thanks for your interests in uploading your songs and albums on our platform.
To get your songs/mixtapes/EP/album uploaded on Amapiano.co (Amapiano Updates), kindly adhere to the following steps below.
Register and Upload your songs and albums or Eps on Play Hub and Send us the link.
Attach a good artwork.
Write a review or short bio about the song and your brand/team.
Send the above details to [email protected]

To get your song to be uploaded faster, subscribe to our YouTube Channel – Amapiano Updates 2022, when you do so we will prioritize your song upload. In Your email, attach a screenshot showing you have Subscribed. Uploads for Subscribers is usually done in less than 24Hours.
Example of what your mail should look like below.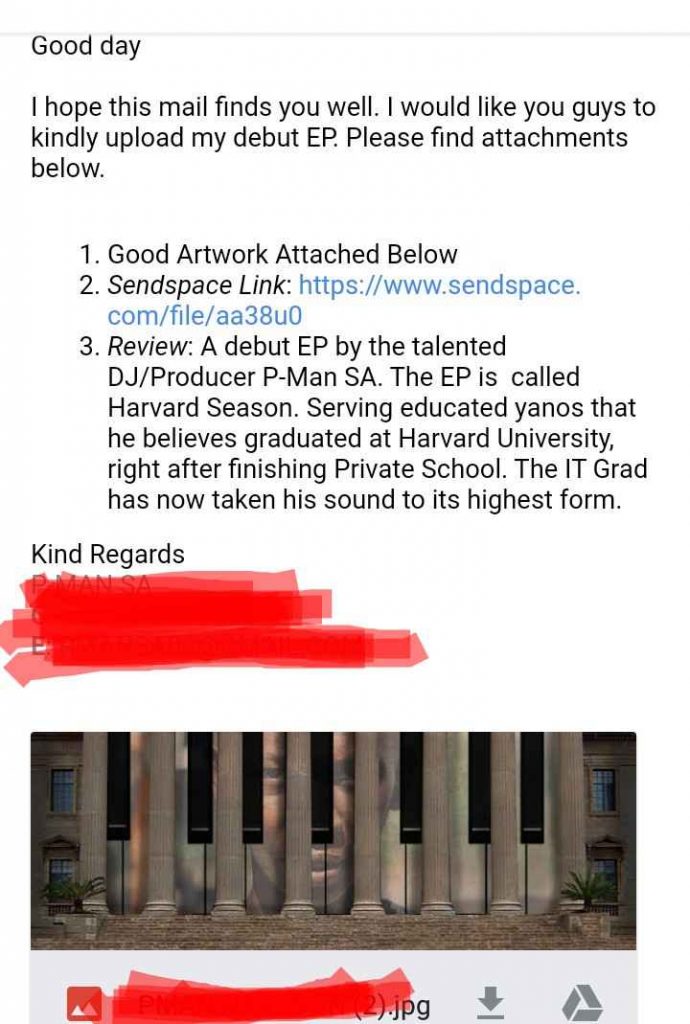 Your songs/mixtapes/EP/Albums won't be uploaded if you don't adhere to above details.
Because of the high number of requests, your song will be uploaded within 5-7 business days. Please note we don't charge any fee for this, we are 100% local and so we give room for young and coming musicians to showcase their talents. Uploads for our YouTube Subscribers is usually done in less than 24Hours.
Uploading your songs to www.amapiano.co means that you accept our terms and conditions of operation.
Kind regards.