Updated: October 24, 2023 — 1:53 pm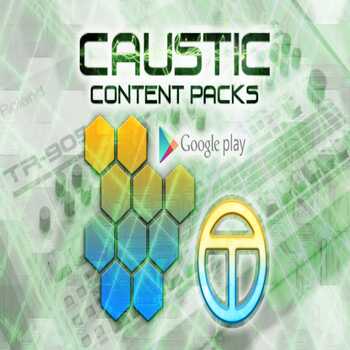 Download 63 Free Caustic 3 Gqom Sound Packs.
Hello producers, check out our Caustic 3 Gqom / Sgubhu Sound packs come with 63 amazing different sounds that you can choose from to make your next big Gqom hit.
We also have an accompanying YouTube video below to help you see a visual of these sound packs in use.
Caustic 3 Sgubhu Packs download
For Caustic mobile app users, integrating Sgubhu samples into your projects is a seamless process. With the right Caustic sound packs Sgubhu download, you can effortlessly add these samples to your library and create infectious Sgubhu-inspired tracks.
Many producers offer Sgubhu sample packs for free, allowing you to explore this genre without any financial commitment. This is an excellent opportunity for newcomers to dip their toes into the world of Sgubhu and experiment with its unique sounds. Check out some of the Caustic Gqom and Sgubhu Packs below.
List of Files in this Gqom Pack
713 _Perc_Sh_eLAB
Abyss
AFP (26)
AFP2 (30)_2
analounge2c
AUD-20160128-WA0000
Bbes acappella
BOOMIN KICK 1
Breakdawn1
Clap Basic
Clap_NoDoubt
Clap_NoDoubt
COMPRESSED TOM TXC
ddkit6-sfx 03
DEFAULT TOM
Dirty_clb
Ebguita
Eeeee
eish
Finalshake
Fx
Fx34
Fx344
Geanation kick
Gqom fx
Gqom kick txt
Haaaaah air
Hat
Hayyi
HG Txc Tiny TomHuuu vox
Hi hat
High Txc Tom
Ho Shaker
khokha Vox
Kick 2
Kick
Low Disco Txt tom
Mix
Rev Shaker
SGB Kick Txc
Shaker q Txc
Snare 77
Snare
Snare 4
Snr
Sound 01
Sound fx drop2
Sound fx drop 3
Sound fx drop
Sound 1a
Sound 12
Step down snare
STR Mixo C3
Super TXC Tom
Synth
Tmz
Triangle
Txc CLP
Txc Low Tom
Txc
Txc Kick1
Yj
We have several other Gqom and Amapiano sound packs and kits that you can choose from.
Tutorials
Semi Tee & Mdu aka TRP – Isingisi Tutorial
Find more Amapiano Songs on Amapiano Updates .
We are excited to get new music from our favorite African artistes. Amapiano Updates shares the newest and trending Amapiano and House ZA Music, Tubidy Songs, Mp3 Skull, Mp3 Juice.
Today, we have a song which you will want added to your playlist, and it surely comes from one of our beloved African artist. has been in the music scene for quite a time.
Fans and music lovers can now listen and stream the song from the artiste and share your experience or rate the song via the comment section below.
You can also follow Amapiano Updates and our Amapiano playlist to stay up to date with newest releases. Also subscribe to our YouTube Channel, Facebook Page, Spotify, or SoundCloud Channels.