Updated: June 4, 2021 — 9:24 am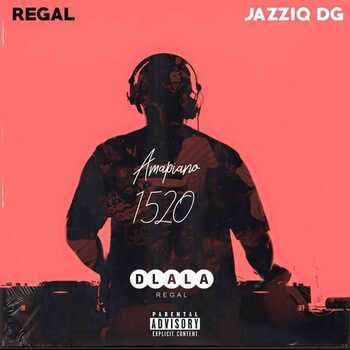 JazziQ DG & Regal – Amapiano 1520 EP EP Download.
J & S Projects are the new boys in Simnandi made up of JazziQ DG & Shakes Avenue and since their unveiling they have been impressing fans with some dope tunes. Today, JazziQ DG links up with Regal for an EP titled "Amapiano 1520."
The project has 9 songs with contributions coming from JazziQ DG, Regal, Vocal Flame and Trevor. Check it out below.
JazziQ DG – Pure Joy (Soulful Mix)
JazziQ DG – Private number (Original mix)
JazziQ DG – 1520 (Dance Mix)
Regal – Martha Majeng (Tribute Mix)
Regal & Trevor – Kamogelo (Main Mix)
Big Nuz – Lengoma (Regal-s 1520 Remix)
Regal & JazziQ DG – Zonke (Main Mix)
JazziQ DG – Phelil' imali (Vocal Mix) feat. Vocal Flame
Regal – Hamba Nabo (Vocal Mix) ftea. Stayela